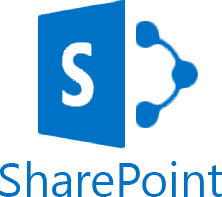 SharePoint Designer Level Two
You are already able to utilise SharePoint Designer to create and customise a site's lists, views and web pages, but want to extend your site's capability to include information from external data sources, or make connections to Business Connectivity Services. You may wish to enhance your user interface by creating Data Views and create custom List and Library forms. You will learn how to use SharePoint Designer's enhanced features to create custom workflows and publish these as SharePoint solution packages. In this course you will use these features to enhance your site's corporate branding and data utilisation. You will use SharePoint Designer to: connect to and display business data, create custom workflows, create branding for your site and export this information for re-use as a SharePoint solution package. Please be sure to read the pre-requisites for this course to ensure you meet the requirements.
Duration:
2 Day(s)
Pre-Requisites:
You are expected to have attended the Level One course or have a good knowledge of HTML, CSS and be a regular SharePoint user.
Notes:
Course Content