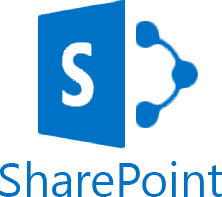 SharePoint Power User
This course focuses on the use of SharePoint Portal from a Contributor's perspective. It addresses the creation and maintenance of Sites using templates and the population and maintenance of those sites with documents; lists and discussion boards. Delegates will learn the features of SharePoint Portal and how it links into MS Office. By the end of the course delegates will be able to: Create and administor collections, create pages and page layouts, work with databases, lists, libraries and documents, interface with ms office and manage users and groups and their permissions. Please be sure to read the pre-requisites for this course to ensure you meet the requirements.
Duration:
1 Day(s)
Pre-Requisites:
Delegates are expected to have completed the End User course or have equivalent experience.
Notes:
Course Content